---
The Open Art Film Festival shines the spotlight on new-generation filmmakers with a voice. Supported by The Sinclair Arts Theater Company and The Open Art Surgery Project the festival encourages first-time filmmakers to screen their work and gain feedback from industry professionals and film fanatics alike. The festival program offers three awards in each of the following categories:
Narrative Discipline
A narrative film deals with a fictional or fictionalized story, event or narrative.
In this style of film, believable narratives and characters help convince the audience that the unfolding fiction is real.
Fine Art Discipline
A fine art film is typically a serious, independent film aimed at a niche market rather than a mass market audience. It is intended to be a serious artistic work, often experimental and is made primarily for aesthetic reasons rather than commercial profit.
Dance on Film Discipline
A dance film is a film in which dance is a central theme of the story. In such a film, the creation of choreography typically exists only in film or video. At its best, dance films use filming and editing techniques to create twists in the plot line, multiple layers of reality, and emotional or psychological depth.
---
Impressions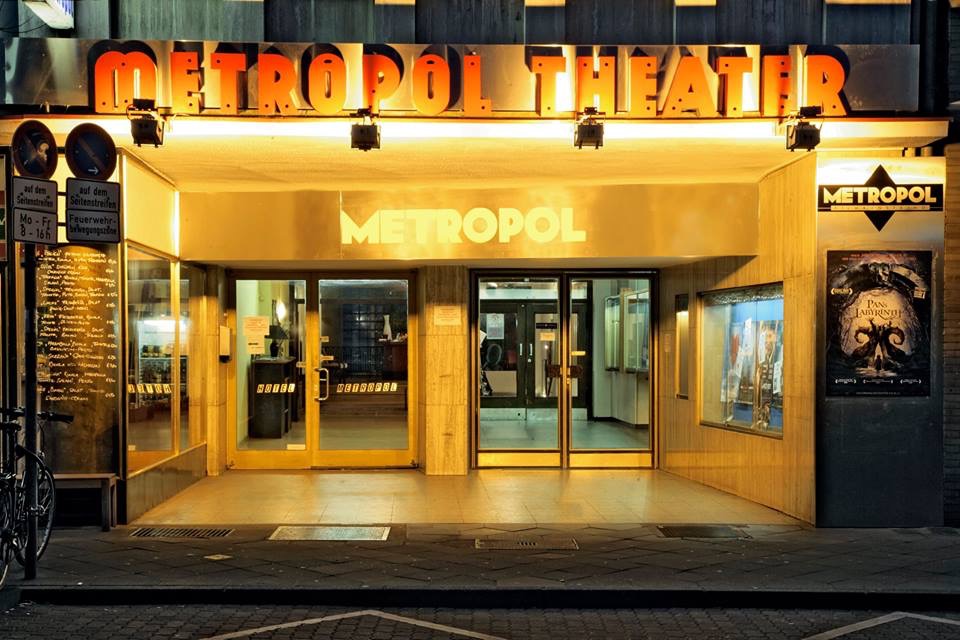 ---
Brochure

---
Comments
Dor Cohen
Open Art Short Film Festival was a blast! Communication with Colin was great and he answered all of my questions before the Festival, and I really commend his mission to introduce artists from different professions and walks of life with his 'Open Art Surgery' project. I believe that this festival, already awesome this year, can only get better next year so I'd really recommend you send your film to it!
The festival was at a really cosy small 'kino' in Dusseldorf, and the selection was really nice. Personally, I'd have either stretched the festival over another day or had fewer films, or shorter blocks to have more time to stretch and break, but Colin's excitement about showing so many great films really made you forget all that. It was really great talking to him, the judges and the other artists that arrived (even those that didn't have a film at the festival) too! I really felt welcomed and appreciated even though Scraps is my team and my first short film. One of the judges even told me to send him my CV so he can talk with some friends of his and see if they need any animators! So there was definitely something to be gained by attending, except for all the great chats, the laughs, the great movie, the cosy Kino and all 😀
The cinema's Air-Con was a bit dry so my eyes did end up hurting after a long time of watching films but yea I think that next time just making blocks shorter will fix it! For some, I'd even just give 5 minutes break between the longer films (the 15-20min ones etc.). Especially between 6-7 pm some time to grab dinner would have been nice – I had to leave in the middle of a block because my friend and I were really hungry.
But again, to conclude, this festival was a blast! I had a great time and next year it can only get better! Colin Sinclair is also one awesome guy and it was great participating in his festival, and contributing to his Open Art Surgery mission!
Double Take – Cinematic Circus
I cannot give a proper rating on hospitality, quality, or networking as I was unfortunately unable to physically attend the festival, however, for any questions and/or concerns I had, the festival was on point with responding and communicating with me; and in a rather timely fashion. The festival brochure was elegant and displayed my film nicely, which was good to see. Overall, the Open Art Short Film Festival seemed to be a nice festival and I was honoured to be accepted into it. I recommend it!
'The Story of 90 Coins' is proud to be part of this small yet cosy short film festival, having obtained the 1st prize in Best Cinematography, and 2nd prize in Best Director and Official Selection short film accolades. Great-looking certificates to adorn my studio wall!
---