As a dancer and model, Colin Sinclair has worked with some of the world's most influential directors, choreographers and creatives over the past three decades. During this time he has also developed and perfected his own innovative and distinctive style and presence.

The Sinclair eye for detail and quality is celebrated and internationally sought after. His understanding of the art of movement comes naturally, however, his excellent training in various dance techniques such as Classical Ballet (Russian, Vaganova, Cecchetti, RAD, Neo-Classical) Contemporary and Modern Dance (Graham, Horton, Limon and improvisation) Modern Jazz (Mattox, Luigi, Fosse) has only strengthened and reinforced his abilities.

Sinclair has also vast experience in choreographing and staging fight sequences for stage and television. His dance and movement classes range from absolute beginners to the highest professional training.
---
Jazz Classic
Sinclair's modern jazz style is comprised of precisely set, fast and refined elements from the areas of classical ballet and modern jazz dance. He fuses these elements with the most eminent modern dance techniques, among them Martha Graham, Katherine Dunham and José Limón, and combines them with the jazz dance vocabulary that includes polycentric movement, fast transitions, syncopated footwork and elegant body lines, among other aspects.
Sinclair creates an atmosphere where the participants are encouraged to test their limits, explore the movement and express themselves through dance, a perfect opportunity to forget their everyday stresses, where they can not only express themselves but learn the correct techniques and vocabulary, strengthening the body, mind and soul.
---
Musical Show Jazz
Here, Sinclair combines jazz dance techniques with a strong emphasis on showmanship and performance. Paying strict attention to character aesthetics to create more character-driven movements. Musical choreographic scenes are in actual fact short stories which are plot or character driven, thus helping to develop the main narrative of the story, much like a scene within a movie.
The participants learn how to "act out" choreography and portray a character. This discipline combines dance and acting skills and creates a safe space for creativity to blossom. The use of theatrical props such as hats, sticks, chairs etc are heavily featured as well as ensemble work.
---
Interview
---
Lyrical Jazz
Lyrical jazz has become increasingly popular due to the recent television dance entertainment shows. However, like most commercial entities the true and original essence becomes lost in translation. It is a common misconception that "Lyrical" means that the dancers emulate every word in the song – this is not correct. Originally, lyrical jazz was performed to sensual instrumental jazz and the lyrical aspect referred to the smoothness, control and emotional quality of the movements – in short, becoming one with the music. Of course, songs with lyrics are also used, however, the enthesis should be placed not simply on what the vocalist is singing but on how he or she is executing it.
Sinclair is a great believer in maintaining the purity of a technique or a style. In his classes, the students also learn the history of the subject matter. If one is unclear about where an art form is heading – simply look back to where it began. For enthusiasts of the lyrical jazz style here are a few artists to inspire you. "Grover Washington Jr", "Ramsey Lewis", "John Klemmer", "Marvin Gaye" and "Gladys Knight" to name a few.
---
Afro Modern
Afro-Modern takes its roots from the earliest pioneers of modern afro dance. "Pearl Primus", "Lester Horton, "Katherine Dunham", "Alvin Ailey" and many more. This technique is the forerunner to modern jazz as we know it today. The movements are based on black American history and could be deemed as very political in its time. Spiritual songs and dances with hidden messages were the only way to communicate without being detected. In this class, we maintain the integrity of the source – the use of the floor, deep and centred, isolations, syncopated rhythms, and smooth and strong juxtaposed movements. This discipline is accompanied by live percussion and song. Consists of a strong warm-up, travelling combinations and energetic choreography.
---
Impressions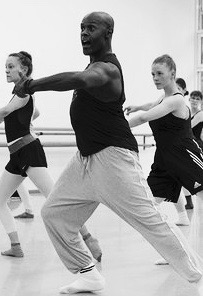 ---